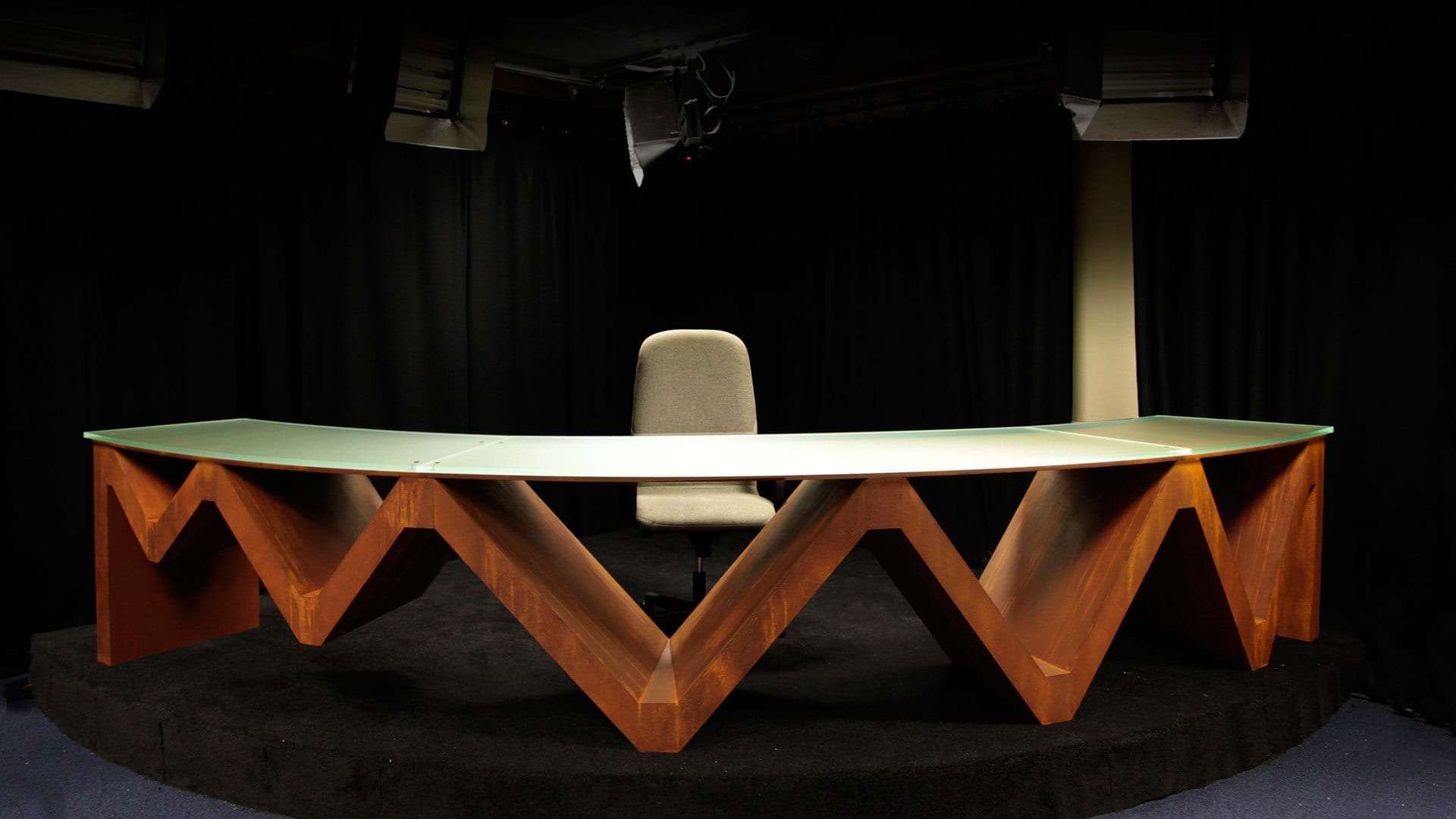 Designed, built and faux finished by DKT, news desk, Persian TV.
Image No. 5678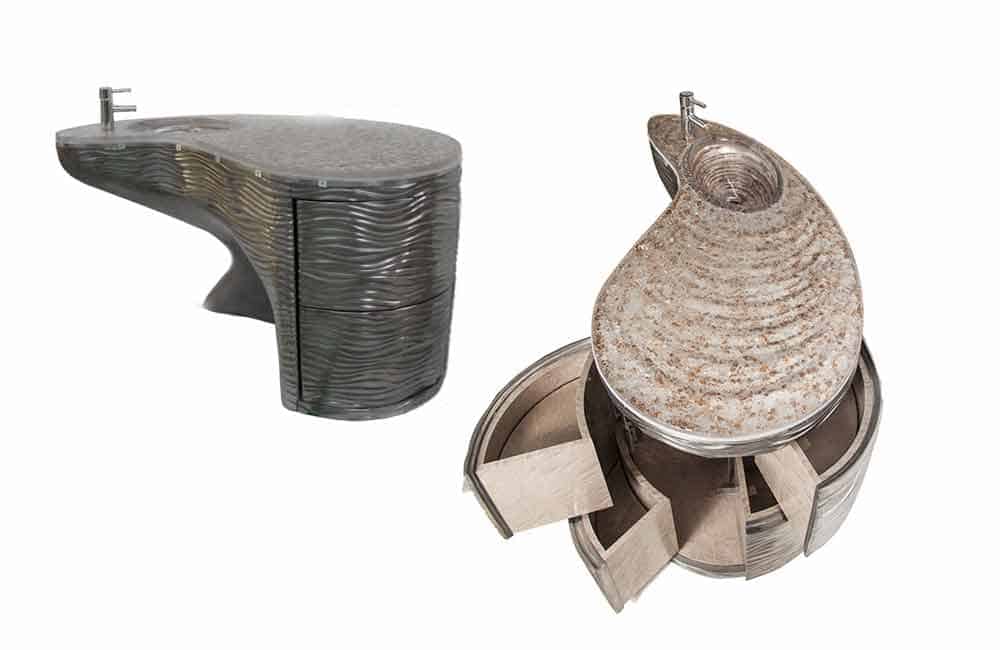 Faux metal console table, designed, produced and finished by DKT.
Image No. 5874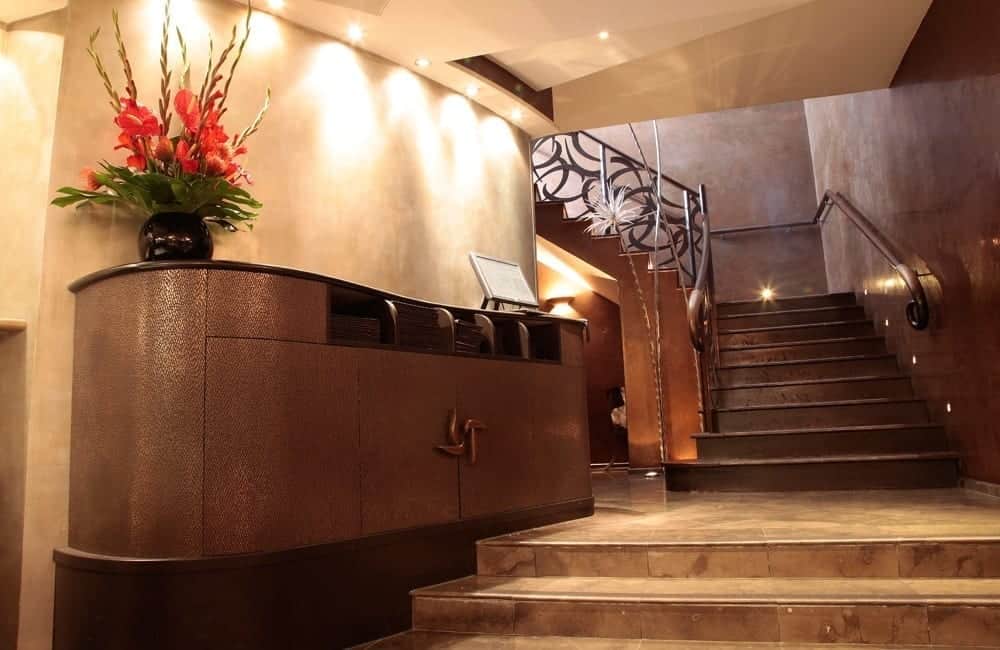 Hand carved entrance desk, Tamarind Restaurant, Mayfair, London.
Image No. 5531-01-A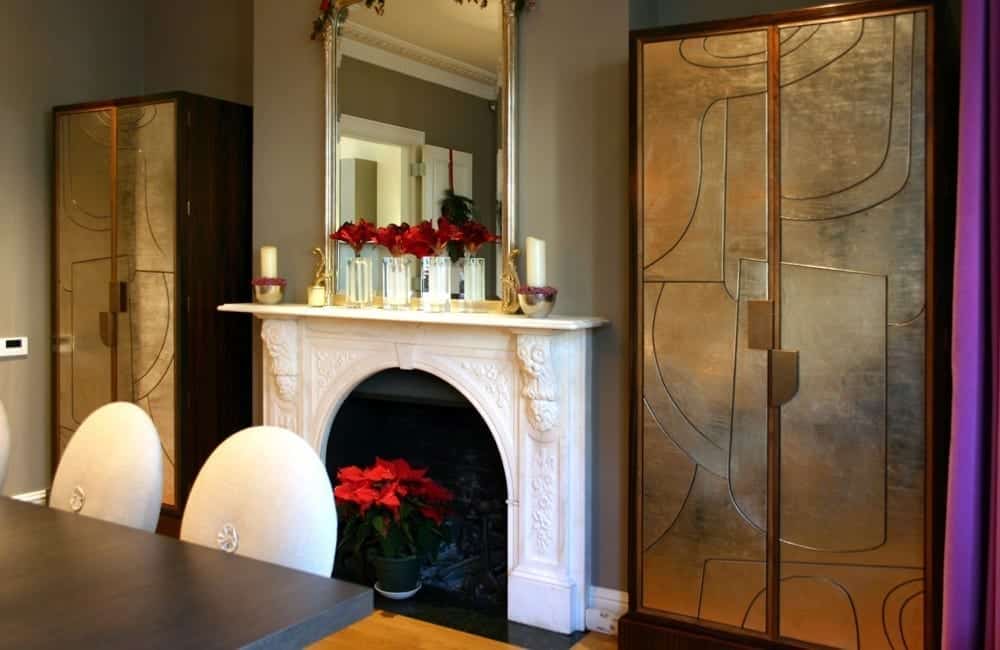 Pair of gilded, burnished and cracked gesso decorated cabinets, Kensington, London.
Image No. 4994-01-C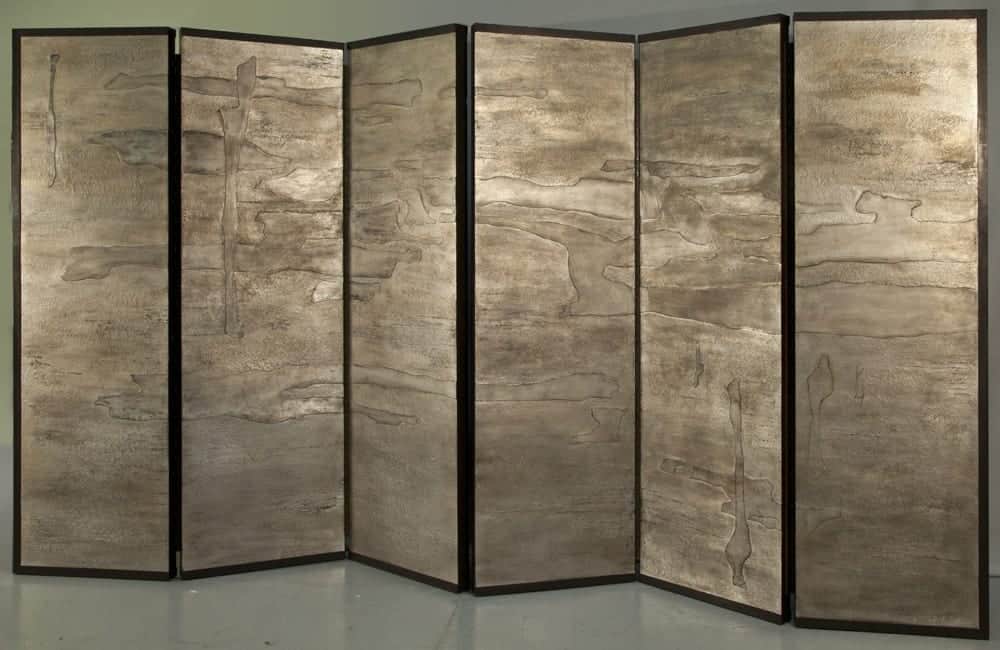 A six panel screen with complementary sides, displayed at Masterpiece 2012.
Image No. 5672-01-B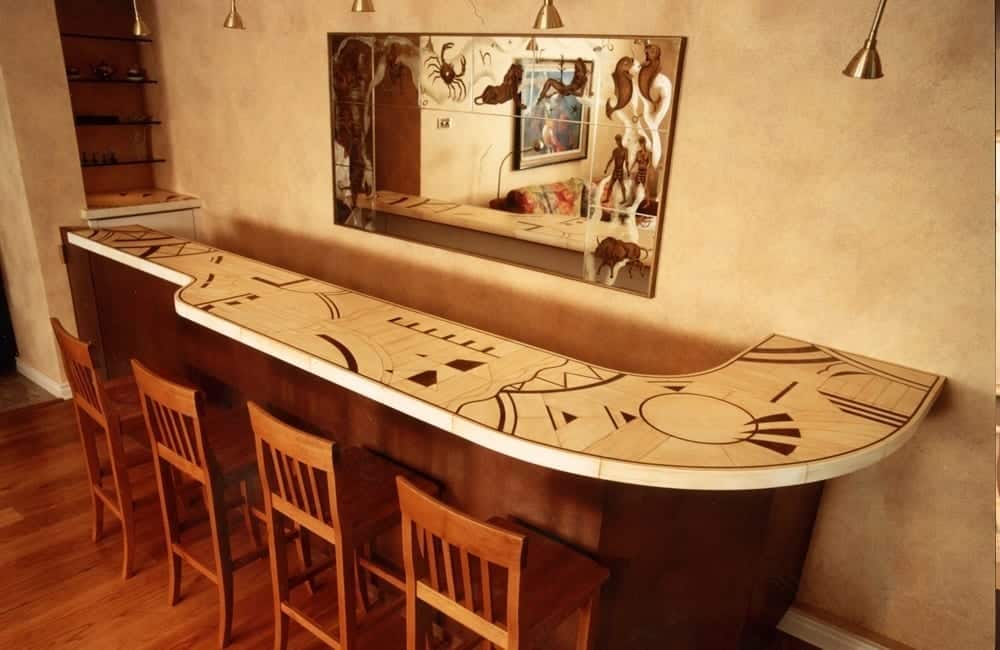 Faux ivory and ebony bar top, private apartment, St John's Wood, London.
Image No. 3593-01-B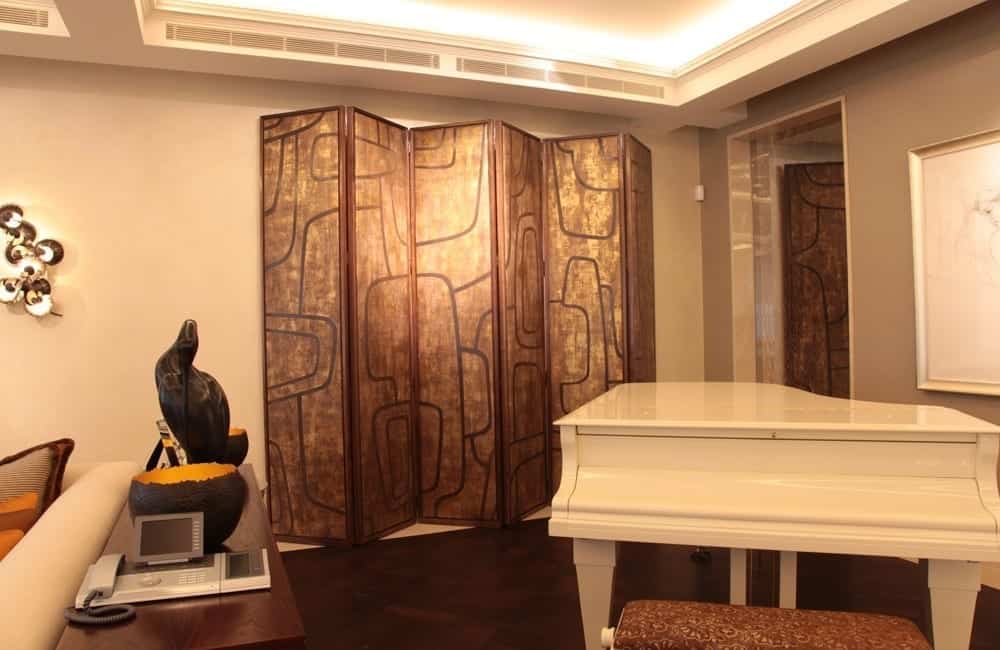 Architectural Gilding and Faux Marbre finish, restaurant, Piccadilly.
Image No. 5517-01-A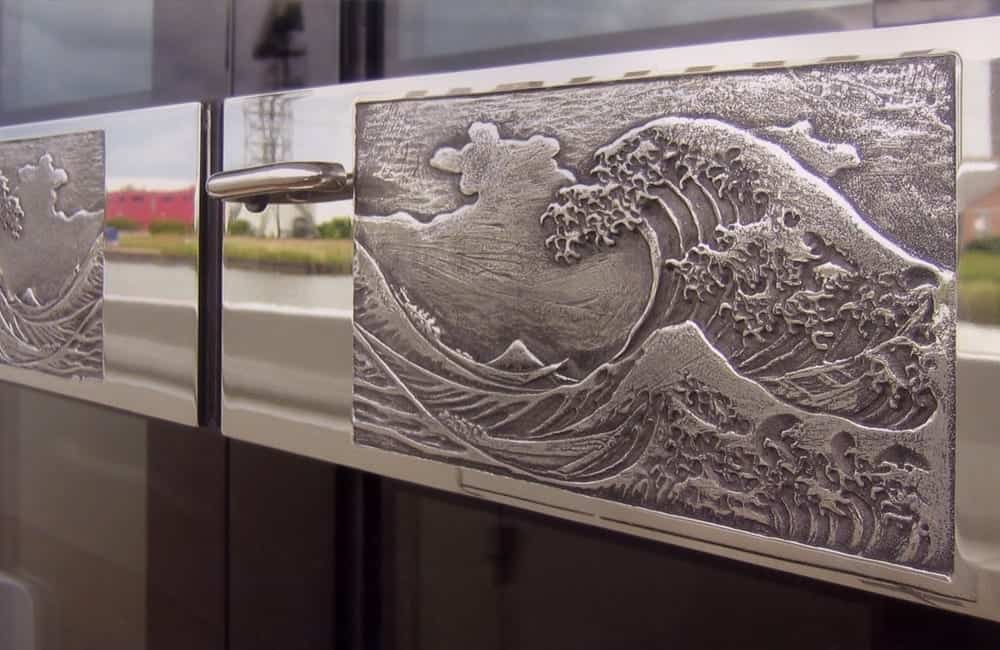 Two of a set, cast stainless-steel door plates, private motor yacht.
Image No. 4636-01-J