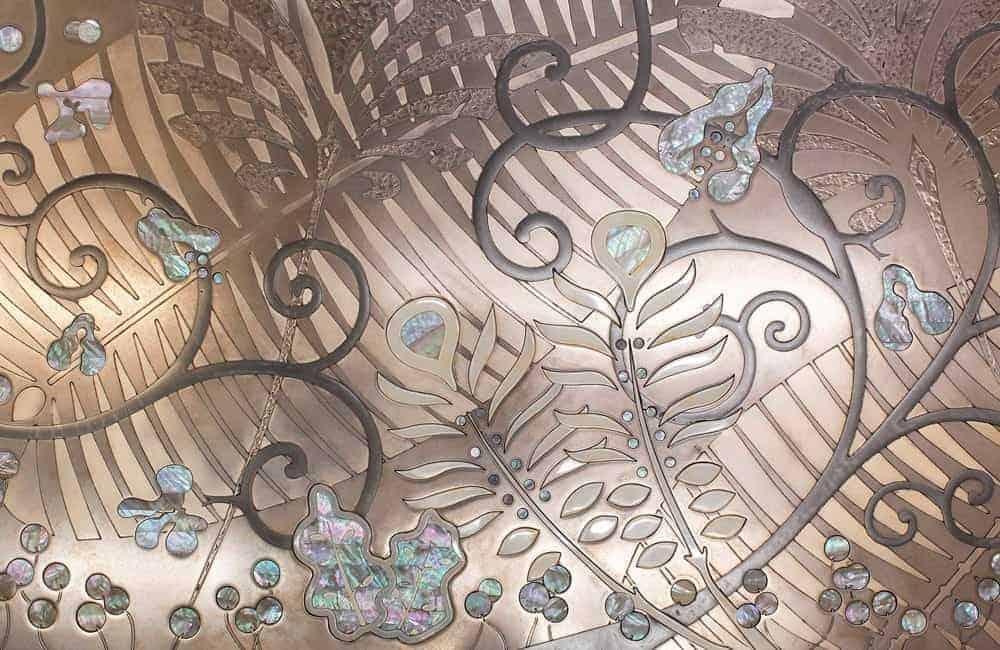 Metal-over-metal decorative sliding TV panel with inlaid mother-of-pearl and carved camel-bone.
Image No. 5227-01-A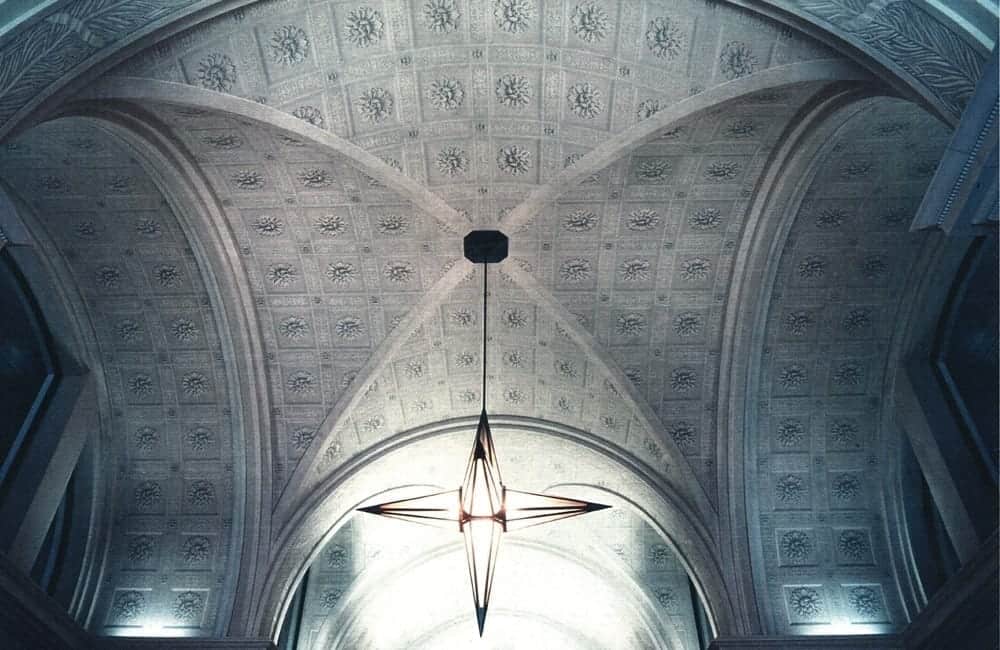 Trompe l'oeil coffers to plain ceiling vaults, office foyer, City of London.
Image No. 2393-02-A rt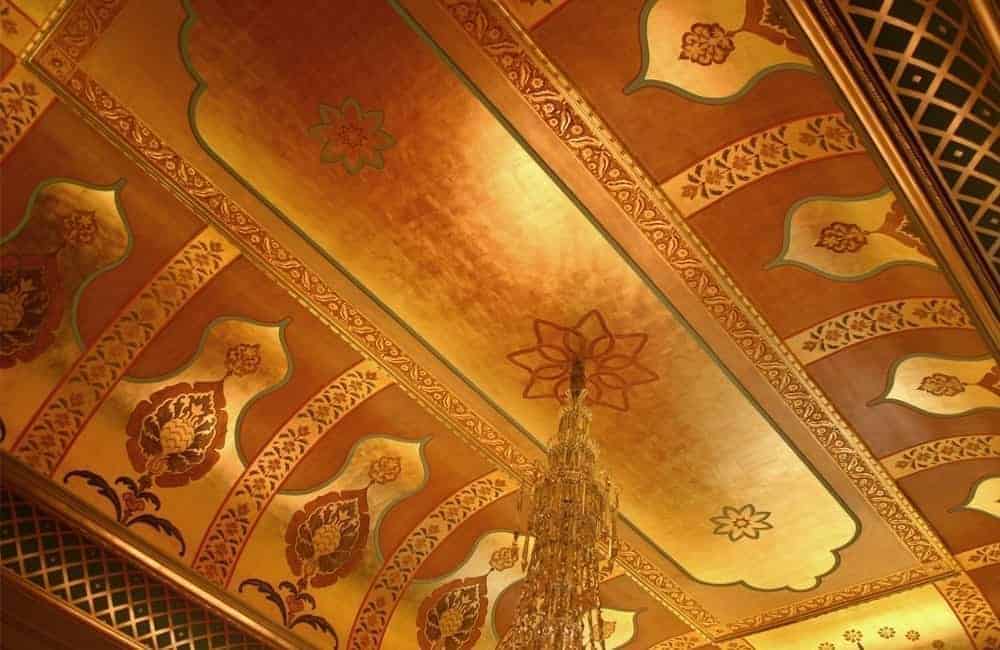 Majilis ceiling inspired by Ottoman campaign tent, private residence Kuwait.
Image No. 4719-01-B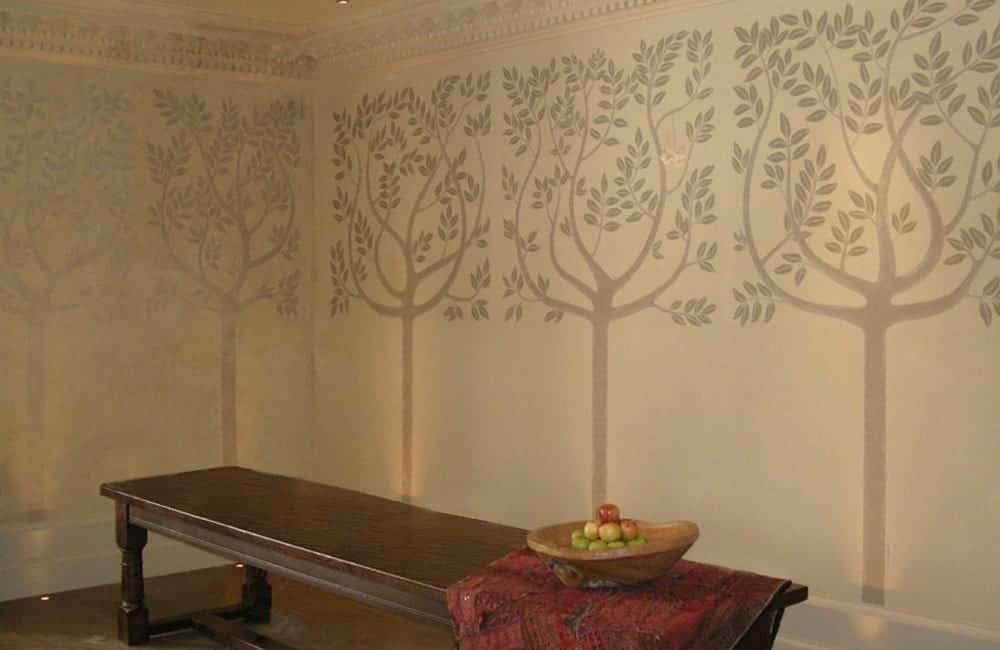 Tree design artwork, The Kensington Hotel, London.
Image No. 5259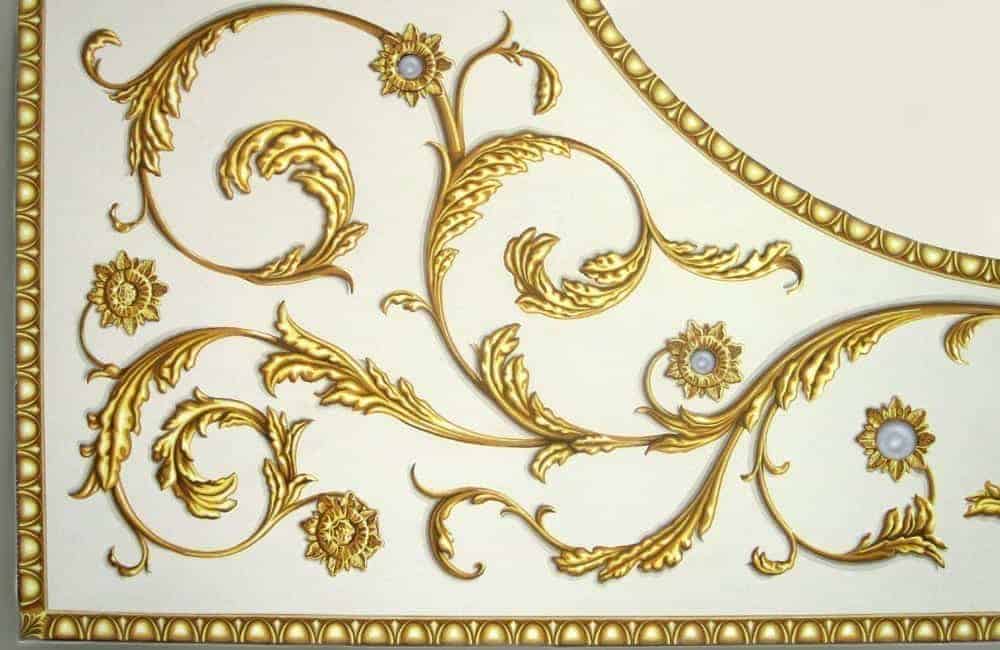 Trompe l'oeil mouldings detail for ceiling panels of private yacht.
Image No. 5440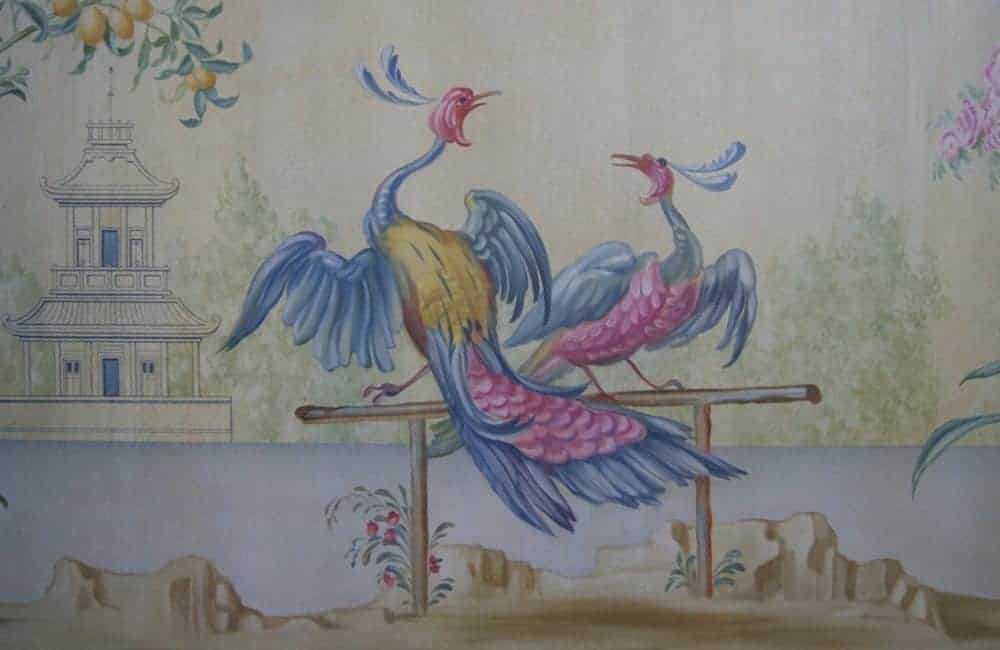 Chinoiserie design wall panel over silk paper, private residence, Eaton Square, London .
Image No. 5455-01-A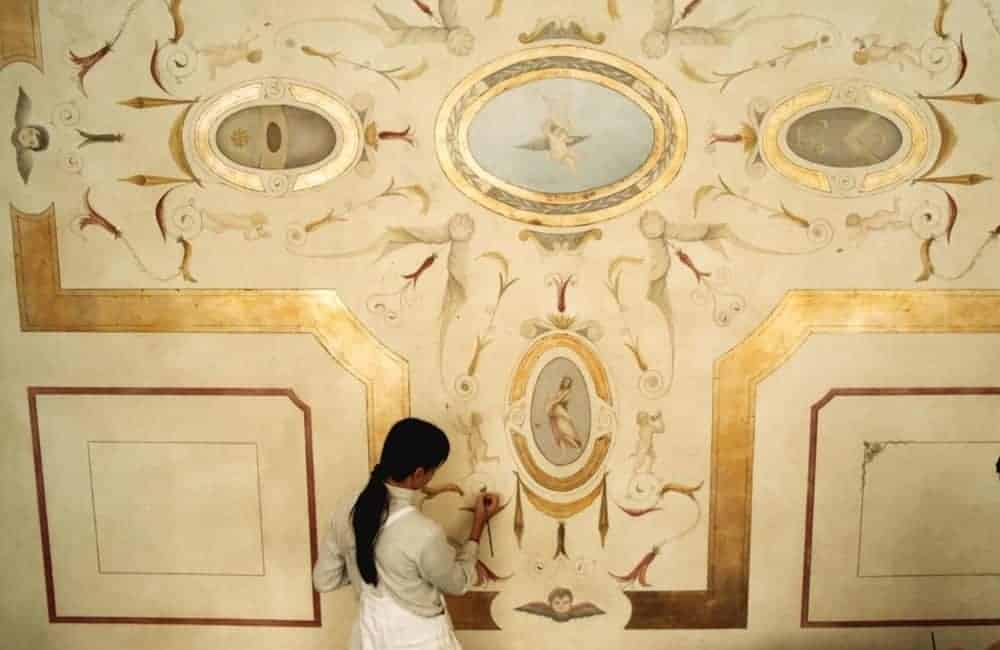 Ceiling mural in Florentine style, pre-finished onto canvas, private residence, Harrow.
Image No. 3262-01-A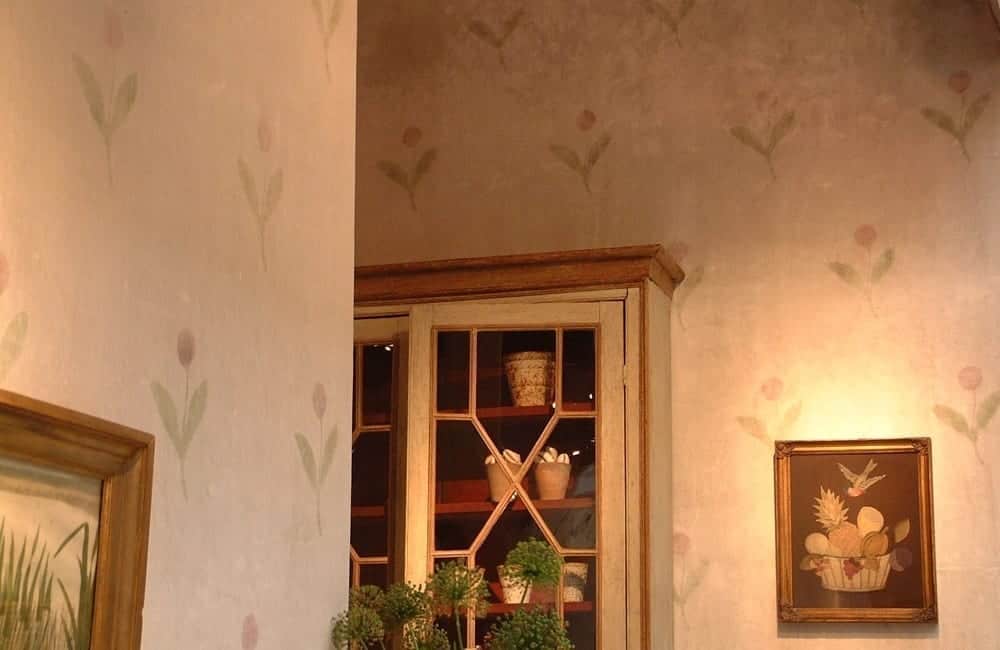 Painted finish on to linen, design based on 15th century fresco.
Image No. 4325-01-G