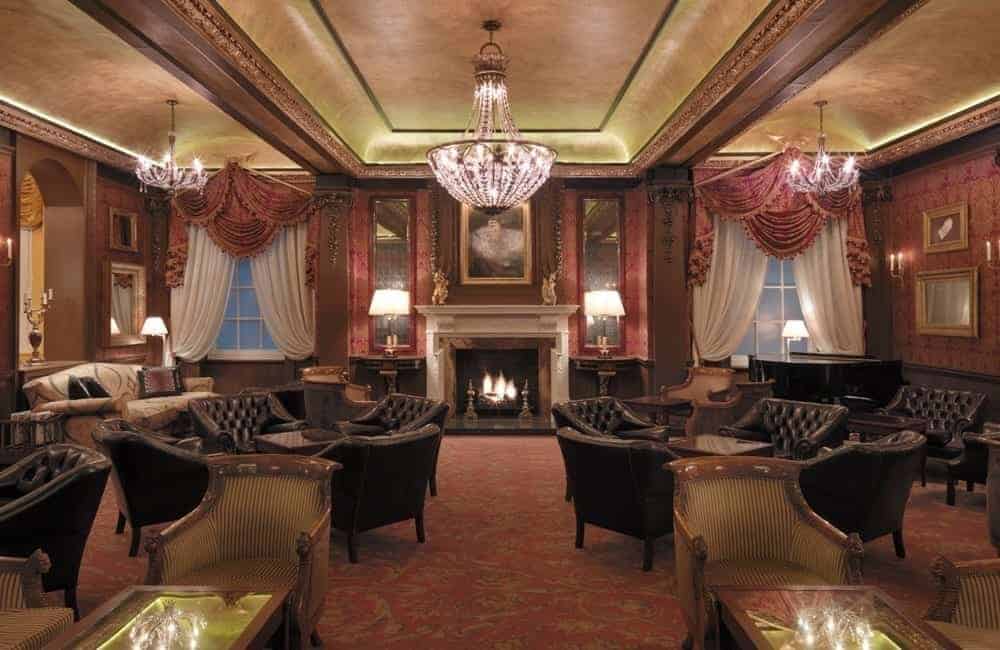 Oil-gilded and toned ceilings and cornices, The Goring hotel, Belgravia, London.
Image No. 5154-01-A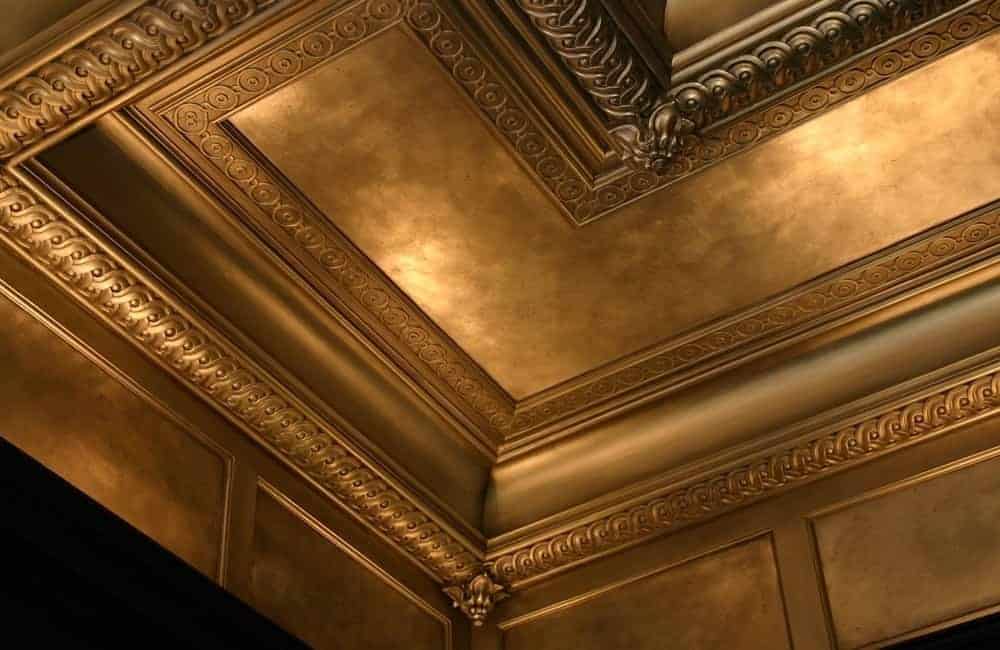 Gilded, painted and toned ceiling, games room, private residence, Berkshire.
Image No. 4980-01-A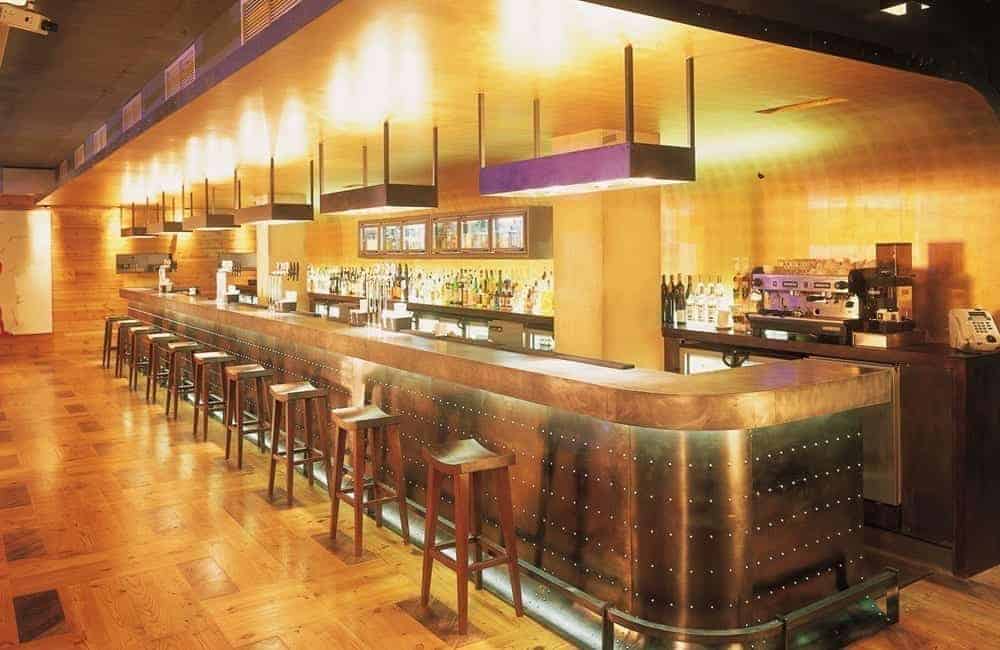 A gilded and lacquered metal leaf wall, Revolution Bar, Soho, London.
Image No. 42274-01-A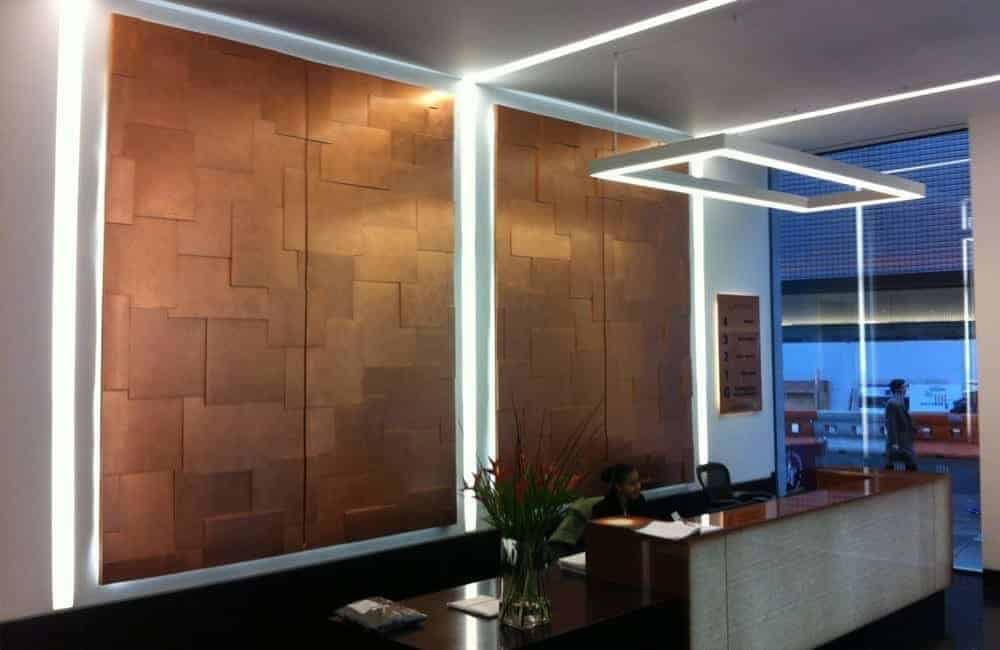 Faceted artwork gilded in copper leaf, corporate reception, Marylebone, London.
Image No. 5563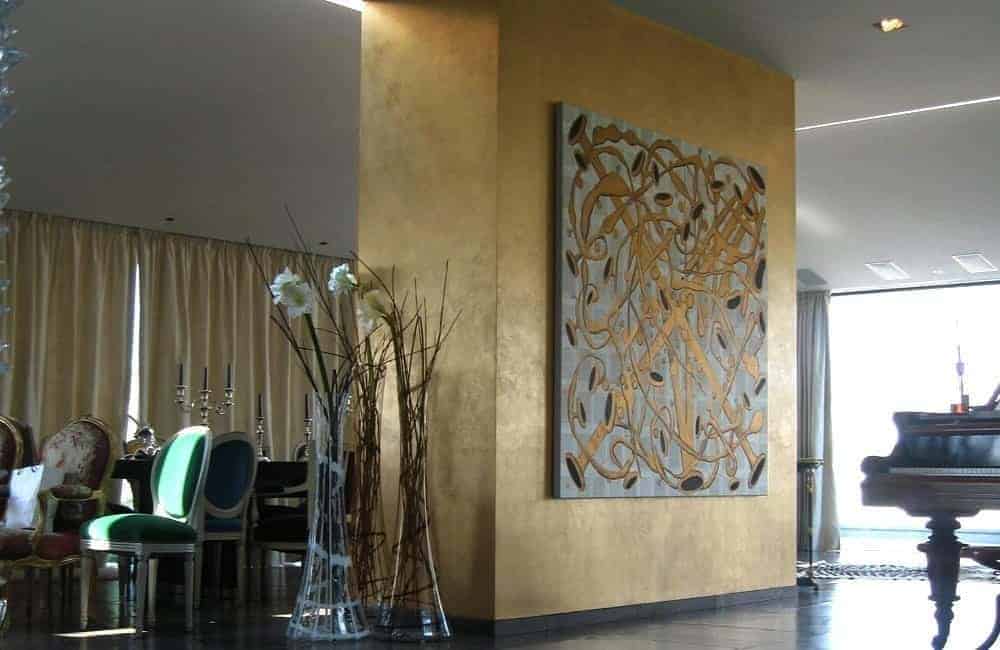 A moon-gilded and toned texture provides an effective background for artwork in a private residence in Vienna.
Image No. 5171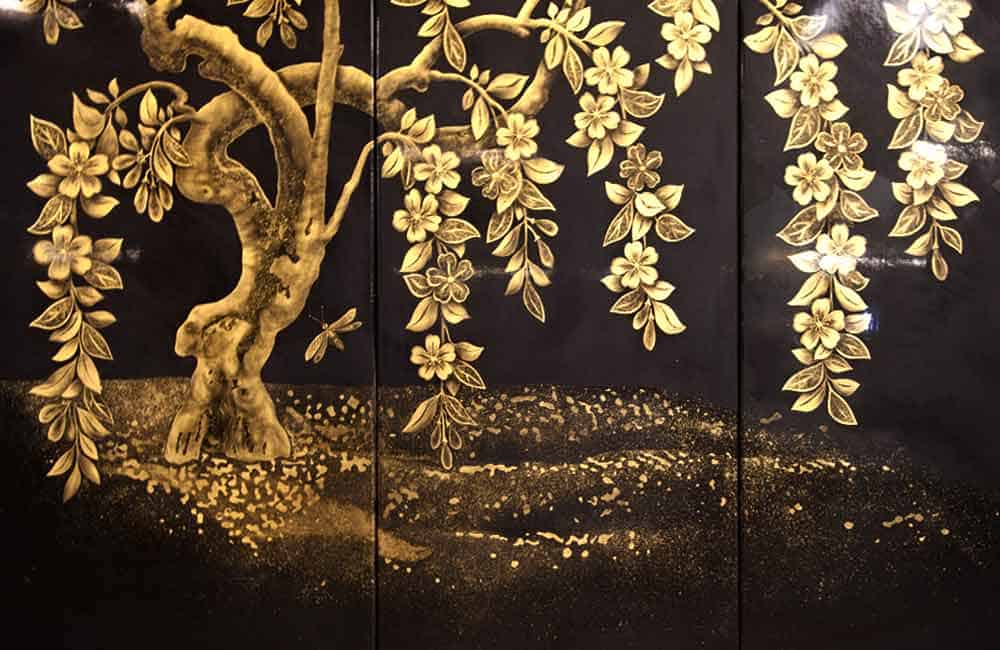 Japonaiserie panels , inspired by a weeping cherry motif used on a 17th century lacquer work tray, private residence, London.
Image No. 5802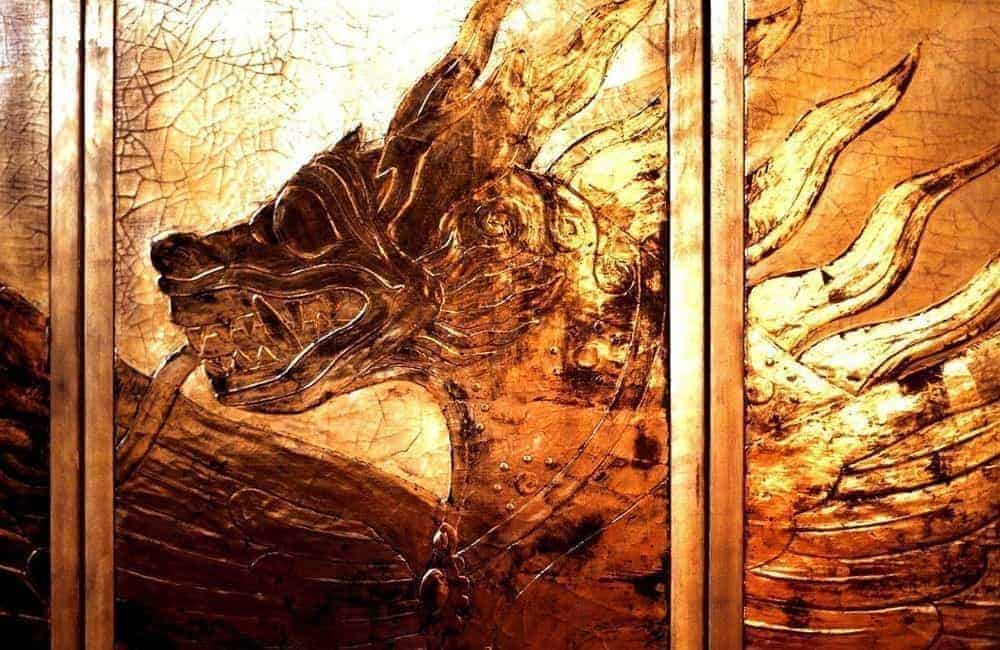 Water-gilded, gesso panels with a raised design, private motor yacht.
Image No. 3743-02-A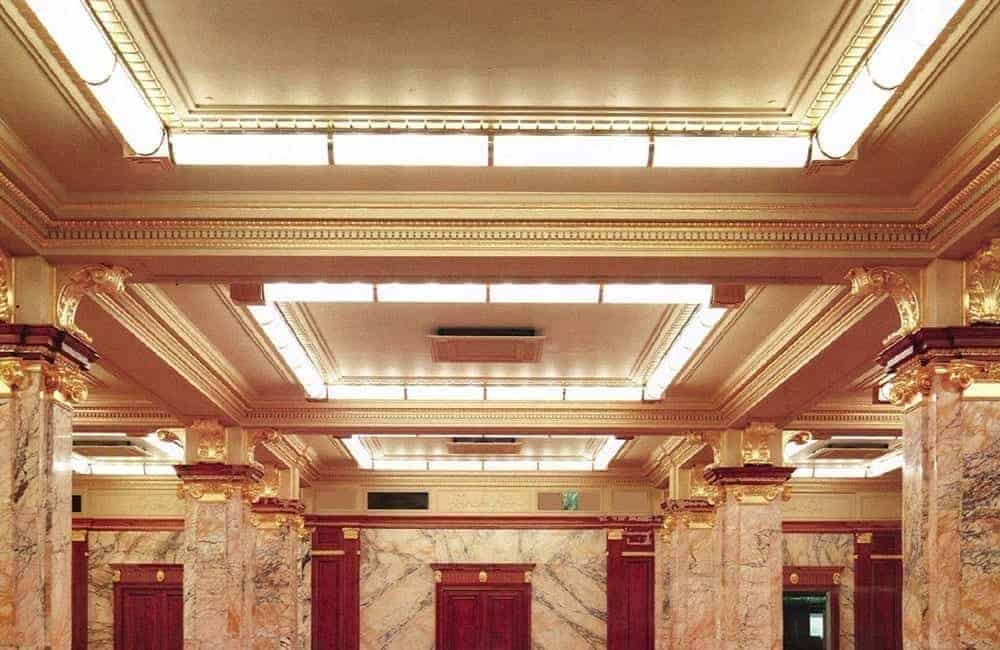 Gilded moulding detail and faux marble walls, Brasserie Zedel, London.
Image No. 5712